SET ME FREE, POSITIVITIVITLY™
The words for the first verse and chorus were written by Bret Fencl and posted online 1-1-2022.
The video and song were created in the recording studio in one day and posted January 29, 2022.
This song will be remastered on the upcoming Creating Light in The Dark™ albumn. Positivitivitly.com™
EPISODE 1 - Bret Fencl
Trifecta = Love > Light / Fun > Energy / Home > Vibration
I am bringing Love, Light and Positivity from the 1980's.
Take a Look at my Life in Music from 1985 until 2022.
Songs Written by Bret Fencl
Albumn - Trifecta = Love > Light / Fun > Energy / Home > Vibration
FEEL THIS WAY - 1986
SPARE ME - 1989
GIVE IT TIME - 1992
THIS IS FLORIDA - 2021 - ThisIsFlorida.us
UNDER THE MOON - 2021
WEEKEND FUN - 2021
SET ME FREE, POSITIVITIVITLY™ - 2022 - Positivitivitly.com
15 to 51 - 2022- 15to51.com
LEARNING TO LEAD - 2022
WINNIN' AT LOSIN' - 2022
Songs written 1986 to 2022 - With more songs to be added soon.
#Guitarist ~ #Singer ~ #Songwriter
GIVE IT TIME Written by Bret Fencl in 1992
Listen to a song I recorded on a cassette tape 30 years ago, and see my life from 1991 and 1992.
In 1985, I starting playing guitar, singing, song writing, and created the band Last Offense in 1986, with my friends Tony (bass), Keith (guitar) and Cliff (drums).
In July 1991, I was getting married, and moving out of a small country town in Michigan, to Scottsdale, Arizona to start playing music in a big city.
In July 1992, I was married one year, and had a baby in the same month, due to the "Todays Sponge", which had a high failure rate, and was also seen on Sienfeld's "Sponge Worthy" Episode.
In September 1992, I wrote the song GIVE IT TIME for my wife Leslie, to win her love back, and to raise my son full time in a real family. My parents were married three times each, and I said that cycle ends now. Which also meant, working full time selling cars instead of playing music.
For Christmas 2021, Leslie gave me a new Acoustic Guitar, and I wrote a three song EP coming in 2022.
In July 2021, Leslie, and I, celebrated our 30th Wedding Anniversary.
In 2022, GIVE IT TIME recording will be 30 years old, and the cassette tape I just found December 2021 had not been listened to since that time. It was recorded live at my home, with equipment from the 80's, that still works to this day.
New Years Eve Midnight 2022 I released the song GIVE IT TIME from the Original Cassette Tape, with video from VCR tapes from that time in 1991 to 1993.
SONGS YET TO BE PROFESSIONALLY RECORDED - by Bret Fencl
Currently in 2022 I have been releasing unfinished songs and clips that will released on the albumn under creation called CREATING LIGHT IN THE DARK™.
songs for the future, from my past writing, and past knowledge, from a lifetime of living in incredible unbelievable unforseen cercumstances.
FEEL THIS WAY written by Bret Fencl in 1986
Songs were recorded on an iPhone 11 and will be rerecorded in a studio in 2022.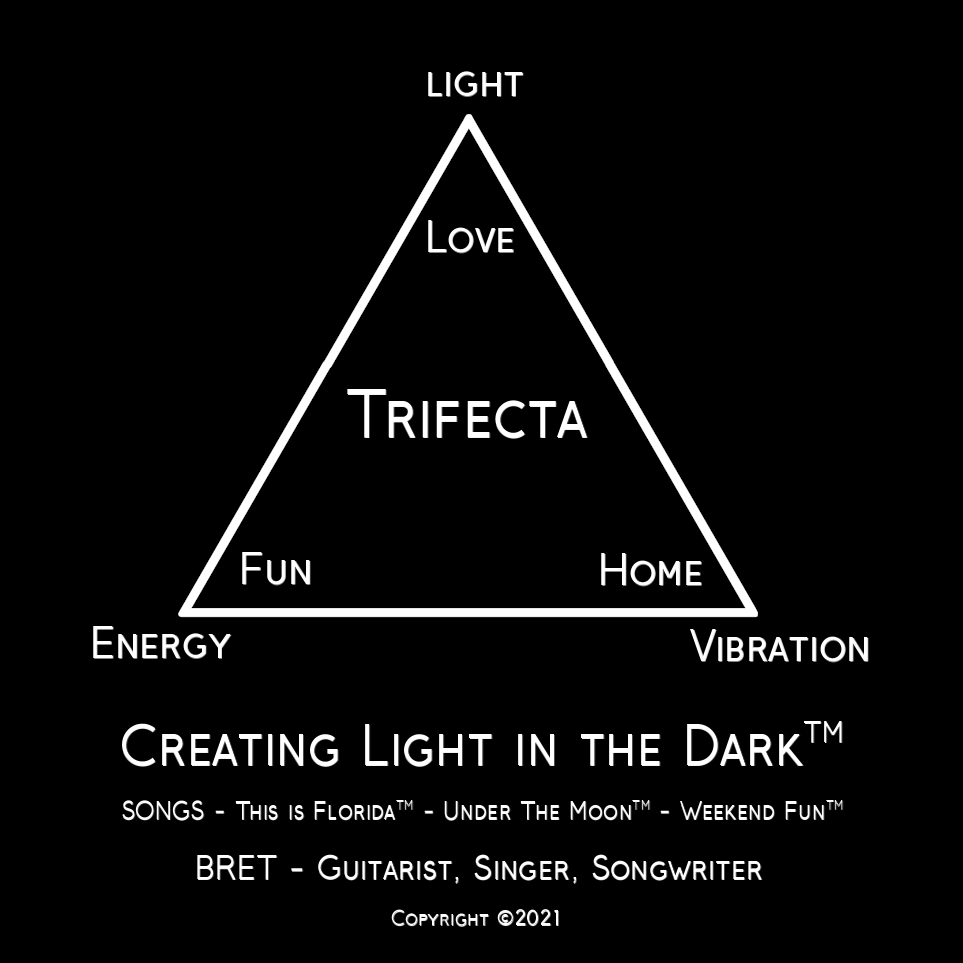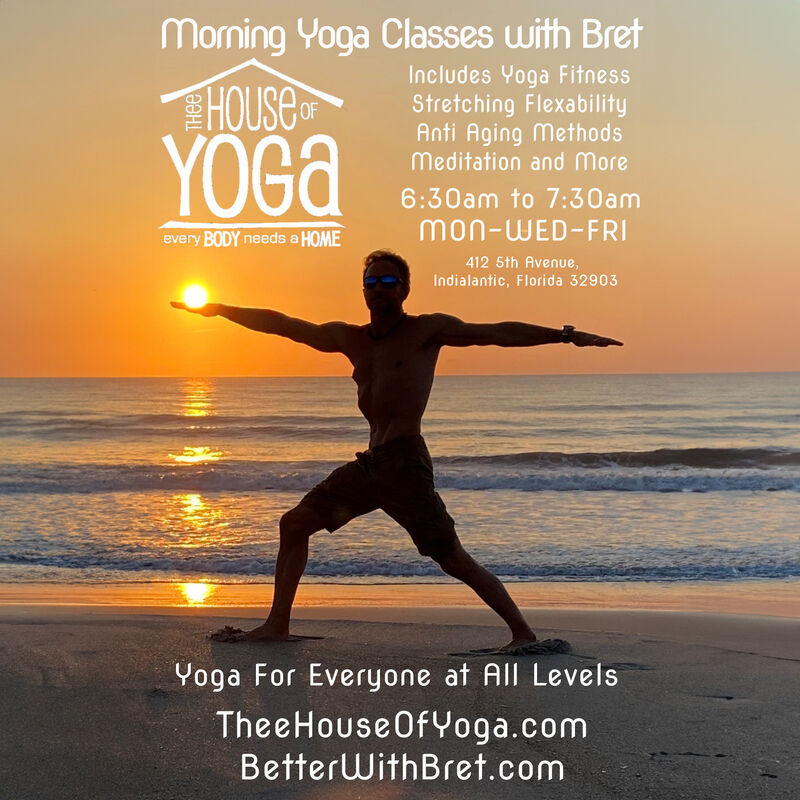 Get More Information on Better With Bret™ Yoga Classes
Fun and Great Music Coming from Florida.
On a musical journey, with a message of FUN, and MEMORIES, of a time not so long ago.
I started playing guitar when I was 15 years old, and was writing songs immediately until age 21, then life happens, and now, I am finally going to do what I always really wanted to do.
Living my dream on a message of positivity.
-Bret 💫✨🌟
"If you only knew the magnificence of the 3, 6 and 9, then you would have a key to the universe."
- Nikola Tesla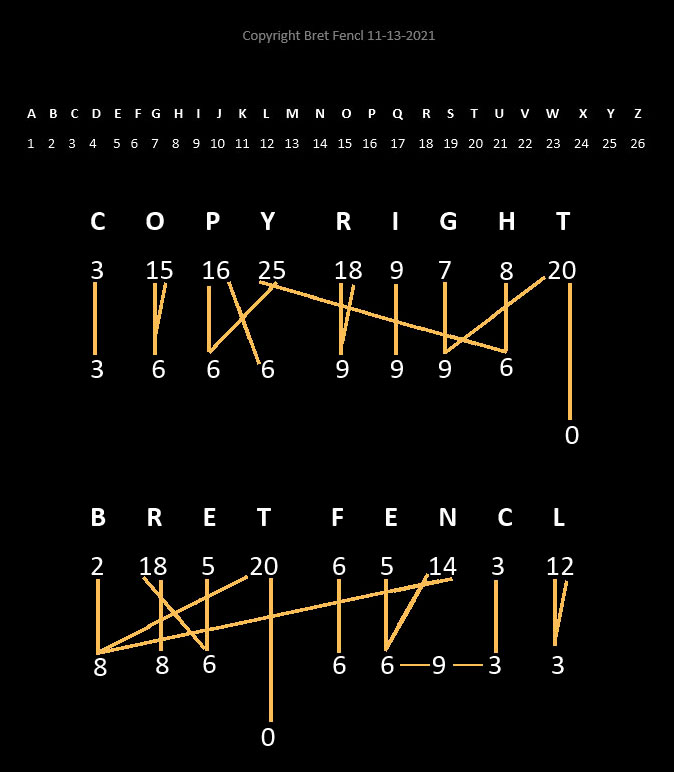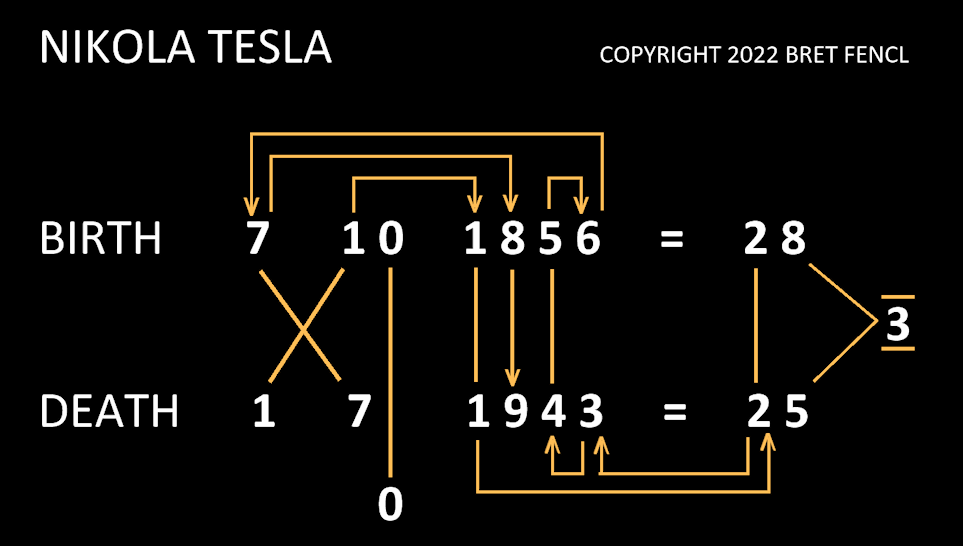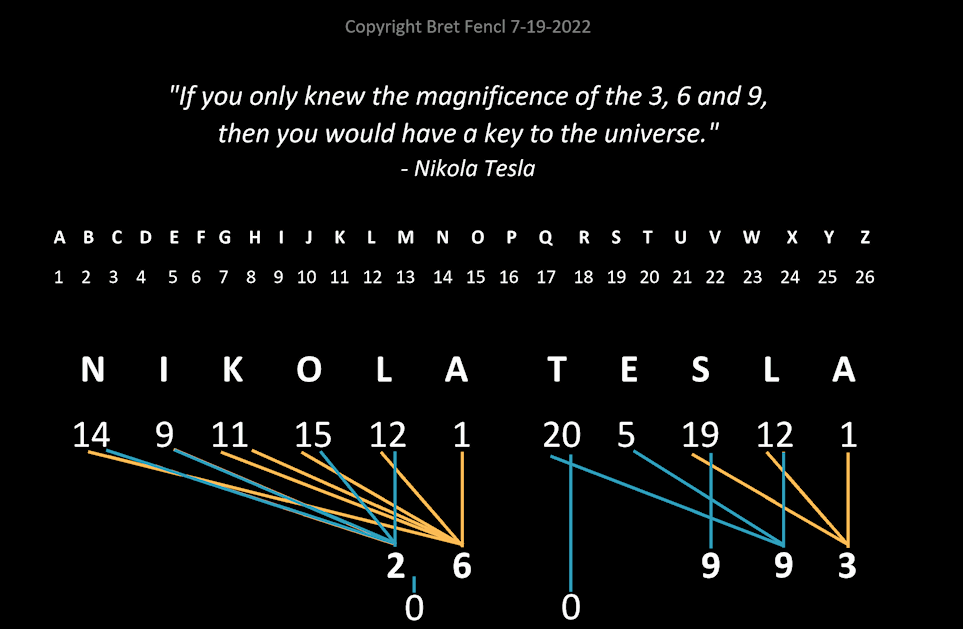 Please contact me by filling out this form.